Blog #4: Community-Mindedness
February 27, 2020
Author: Catherine Milone
Community Involvement
Published: Monday, 24 Feb 2020
---
Sharing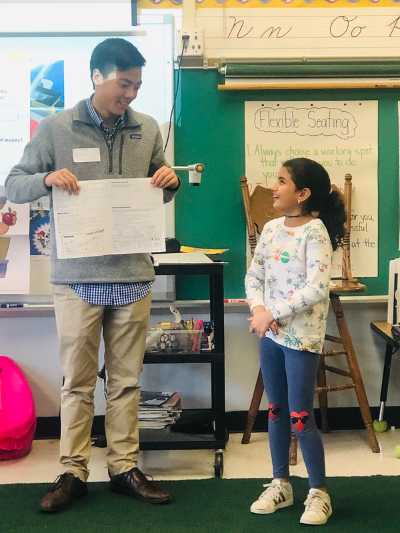 We have just completed a great brainstorming session that focused on a very important leadership quality that all the New Jersey Business Hall of Fame Laureate Legacies share. In fact, it's one of the key criteria that led them to receiving this most prestigious honor and coveted award.
This quality is community-minded leadership.
For the past 17 years, three business leaders have been inducted into the New Jersey Business Hall of Fame™ annually. These individuals were recognized as laureates because of their visionary leadership, their positive impact as leaders in their business, in their industry or in our state's economy, and for their meaningful work for the greater good of society.
Aside from personal experience, many of these caring and emotionally intelligent leaders empower others to join them in making a difference. This is because they are community-minded leaders.
As business leaders, they engage their employees in community outreach, and what we have found is that many of these organizations are aligning their social responsibilities with their business purpose. What better way than to further motivate employees than to support causes related to their work. That's what community-minded leaders and community-minded organizations do!
Then we turned the conversation onto ourselves. Is Junior Achievement (JA) of New Jersey a community-minded organization?
The answer is a resounding 'yes'! Here's an example.
Our JA High School Heroes program was created as a solution to give high school students volunteer hours teaching JA in their local elementary schools. The feedback from teachers and students was outstanding and positive. These Heroes were serving as role models, inspiring the youngsters and at the same time, gaining critical life and business skills leading in the classrooms.
The Program grew out of demand at a rapid pace, now reaching more than 30,000 elementary and middle school children through the leadership of over 3,000 High School Heroes annually.
Expanding opportunities for these deserving high school youth was a no brainer. We now have them participating in the JA Finance Park program, Career Success Workshops, Women's Future Leadership Forums, and attending special events to connect with the business community.
But that was not enough for this motivated group of students!
As a result of their enthusiasm and hard work, the first of its kind (JA Nationally) Student Leadership Committee was launched here in New Jersey. This 15-plus student committee has since grown, developing everything from annual hackathons for their high school peers, and coding / cyber security training sessions for middle school youth, to speaking panels and marketing presentations for JA students.
One such event took place this past weekend called HackJA, a 24-hr coding competition created by high school students for high school students, that tests their computer science and technological skills. The Committee developed a variety of workshops and coordinated a phenomenal panel of professionals from ADP and Verizon to expose youth to future career paths in technology.
So, if you got this far along in our blog, you have the good fortune to know that in the spirit of JA's Centennial Anniversary, we are engaging 100 High School Student Ambassadors to network and connect with our 600+ guests. These students will be running the program on April 23rd and we have every confidence that one day they will be running the world!
Please join us to celebrate our present and past Laureates and our future leaders!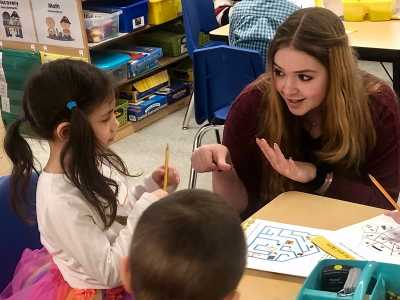 We use cookies to provide you a personalized experience. How we do this is by analyzing user behavior on our site and sharing data with our advertising and analytics partners. You consent to our cookie policy if you continue to use this website.