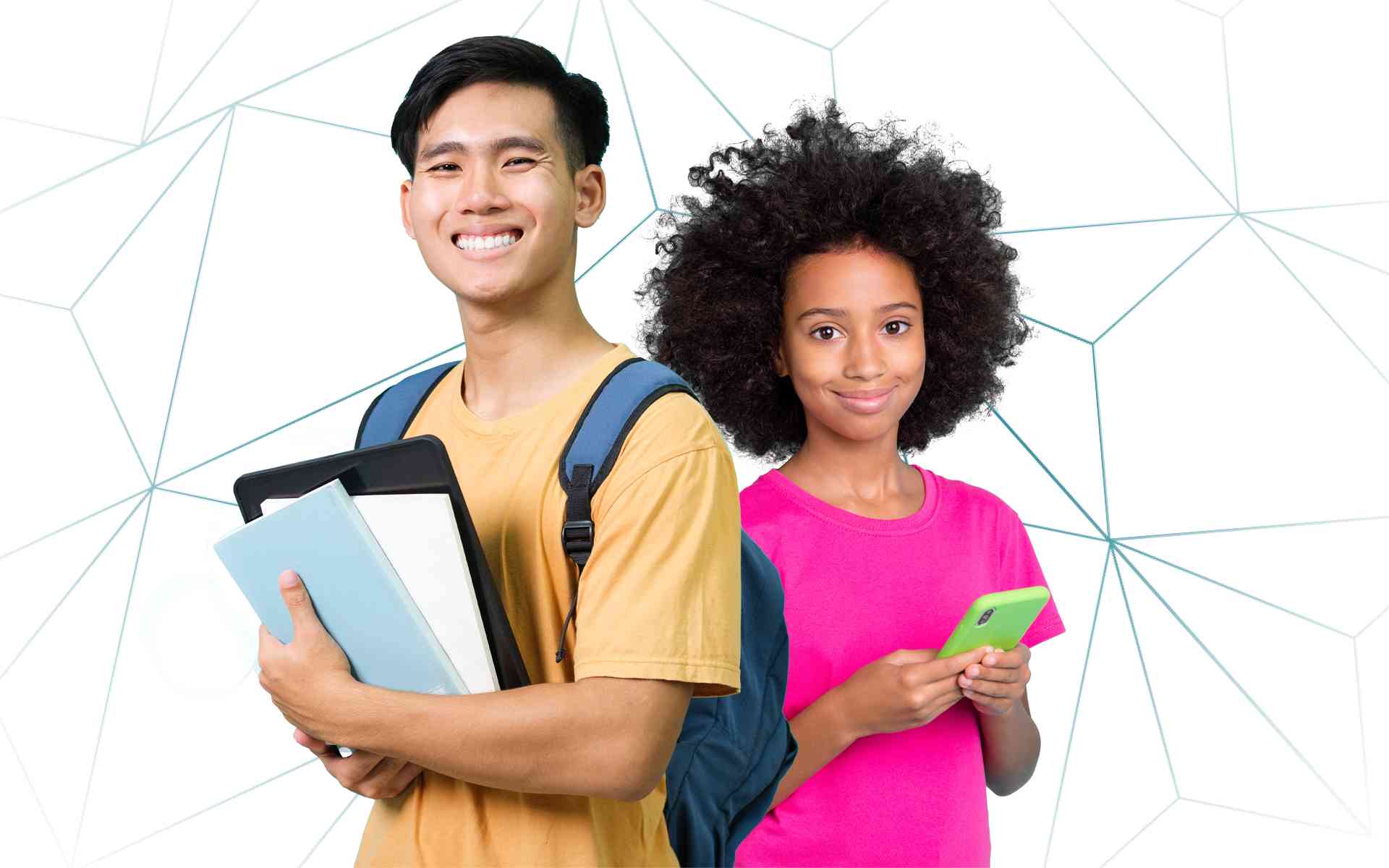 Tomorrows are more important than ever
Junior Achievement helps prepare today's students for a bright future
Online Resources for Teachers and Parents of JA New Jersey
Junior Achievement of New Jersey is providing free remote learning experiences to teachers and parents. We are doing this so our kids can spend more time planning for and dreaming about tomorrow, and less time worrying about today.
How you can get started
Junior Achievement of New Jersey provides several ways that you can get involved whether you're someone looking to volunteer, part of a district or school looking for educational materials, or part of a business looking to help us expand the reach of our mission.
Volunteers
In-person or Virtual you can Volunteer with Junior Achievement and make a profound difference in the youth of our community.
Volunteers, begin here
Schools and Parents
Junior Achievement provides activities, guides, thought leadership and lots of additional resources to support learning.
Schools and Parents, begin here
Partners
Junior Achievement partners with corporations and individuals to fund the programs that are delivered to our local students.
Partners, begin here
JA of New Jersey Spotlight
JANJ Fundable Opportunities for Student Impact
As a no cost educational solution provider, JA New Jersey hosts several special events annually to raise funds to expand our student impact and meet the demands for our learning experiences presented by our students' schools. Events offer employee engagement and branding in support of JA.
Learn about
JANJ Fundable Opportunities for Student Impact
You shop. Amazon gives!
For every purchase you make on Amazon using Amazon Smile, for each eligible purchase you make, .5% goes to JA of New Jersey! Its that simple to donate!
Learn about
You shop. Amazon gives!
UPS Start Small, Grow Big Program
Through the Start Small, Grow Big program, customers across The UPS Store network of more than 5,000 locations can now make a donation to Junior Achievement upon checkout. All donations received will benefit Junior Achievement programs in the communities in which they are received.

Visit your local The UPS Store to donate at checkout today.
Learn about
UPS Start Small, Grow Big Program
Organizations Partnering With Us