A Detailed Glimpse Into the New Jersey Business Hall of Fame
Author: Sanjana Suresh, Fireside Chat Coordinator / Digital Marketing & Communications Intern
Corporate Responsibility
Published: Sunday, 16 Oct 2022
---
Sharing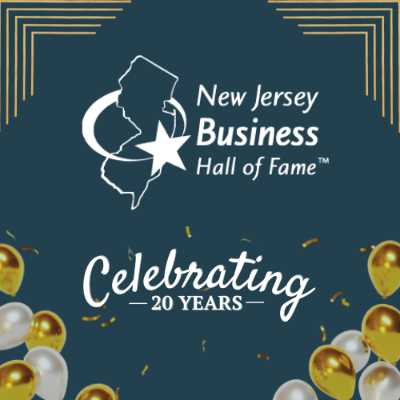 Image caption: NJBHOF 2022 Celebrating 20 Years
With the New Jersey Business Hall of Fame's (NJBHOF) 20th Anniversary just under a month away, this blog post will explore the history and significance of the event, and dive further into this year's Class of Laureates.
The event started in 2002 and was known as the "Annual Hall of Fame Gala." In earlier years, the Hall of Fame (HOF) was a much smaller event consisting of around 200 people; now, the NJBHOF includes 600+ guests. The event was held virtually these past two years due to the pandemic, however, it will be held in a hybrid format this year for the first time ever. This year also marks the 20th Anniversary of the event. With over 60 Laureates inducted, the NJBHOF is the premier platform for honoring and recognizing outstanding business leadership across the state, and it is an incredible honor to be part of such an inspiring legacy, as either an attendee or a Laureate.
The NJBHOF's 2022 Class of Laureates includes Christine LaCroix, Dennis W. Pullin, and Carol Stillwell. Though they each represent different industries, they all embody the following traits of a leader and Laureate: grit, integrity, tenacity, and ingenuity.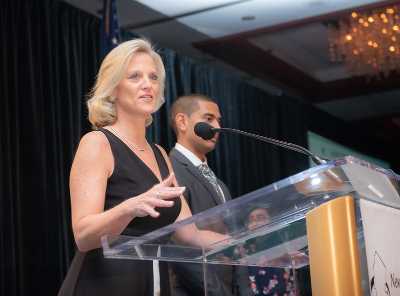 Image caption: Christine LaCroix - Partner at Deloitte.
Christine LaCroix is a partner in the Audit and Assurance practice at Deloitte & Touche LLP. She serves as the US Energy, Resources & Industrials Audit and Assurance Leader. Christine serves clients across regulated electric and gas utilities, wholesale power producers, oil and gas, renewables, and the alternative energy markets. A piece of advice that continues to stick with Christine as she goes through her career is, "the recognition that when you hit a stumbling block, that you're not the only one who's ever hit that roadblock is a key takeaway."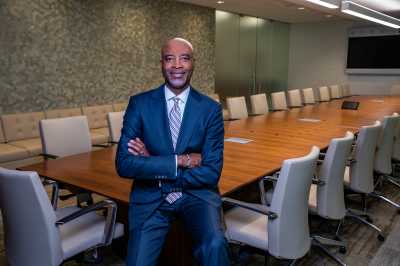 Image caption: Dennis W. Pullin - President & CEO at Virtua Health.
Dennis W. Pullin is President & CEO at Virtua Health. Dennis has a wide range of experience serving in many executive leadership roles in hospitals, academic medical centers, physician group practices, and private industry. Previously, he served as President at MedStar Harbor Hospital, Vice President of Acquisitions and Development at Symbion Healthcare, Inc., and more. Additionally, Dennis hosts a podcast called "Here for Good", and uses it to engage in meaningful conversations with transformational leaders about how they create positive impacts in the world.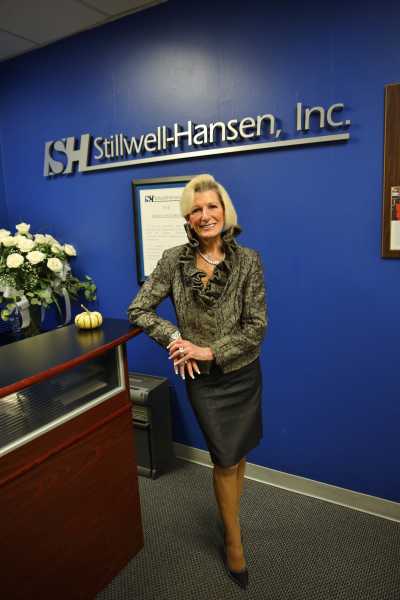 Image caption: Carol Stillwell - President and CEO at Stillwell-Hansen.
Carol Stillwell is President and CEO at Stillwell-Hansen. Carol joined Stillwell-Hansen in 1969 and diligently worked her way up to her current position. She has a tremendous philanthropic spirit which began when her father was diagnosed with bladder cancer. She shares that she "...truly believe[s] in the power of giving; the fulfillment [she] receive[s] in [her] soul is far more than any number a bank statement could provide." Carol's proudest moment was when she was able to donate three million dollars to the Oncology Infusion Center at Riverview Medical Center.
The proceeds from the NJBHOF benefit one of JANJ's most sought after programs: High School Heroes. Through this program, students and volunteers gain hands-on experience teaching NJ's youth about financial literacy, business, and entrepreneurship in a classroom setting. As JANJ's largest annual fundraiser, the NJBHOF also serves as a great point of entry for those looking to get involved and contribute to JANJ's mission of empowering the state's youth.
To register, visit https://secure.qgiv.com/for/202njb/event/853085/.
We use cookies to provide you a personalized experience. How we do this is by analyzing user behavior on our site and sharing data with our advertising and analytics partners. You consent to our cookie policy if you continue to use this website.