Instant Interactions & Self-Guided Resources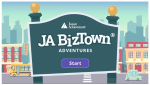 JA BizTown Adventures
Using a branching, story-driven adventure, JA BizTown Adventures is an online, interactive experience for 4th - 6th grade students to gain an understanding of running businesses while taking on various roles within them. Explore Chick-fil-A, Horizon Blue Cross Blue Shield, Investors Bank, Maser Consulting, MetLife, Phillips 66 Bayway Refinery, Quest Diagnostics, UPS, & Wells Fargo via five online, self-guided adventures. Students & families can self-register and go through the adventures as many times as they'd like.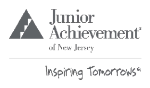 JA Inspiring Tomorrows
Flexible age-appropriate activities for elementary, middle & high school students focused on money management, entrepreneurship, and career readiness are available at any time through these downloadable activities. Resources are for students, families, & educators.