JA Virtual Professional Development Workshop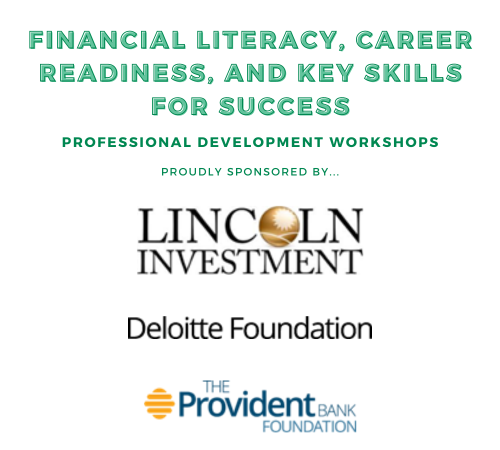 Financial Literacy, Career Readiness, and Key Skills For Success
As the official partner of the New Jersey Department of Education (NJDOE) for Financial Literacy and Professional Development, JANJ proudly presents Financial Literacy, Career Readiness, and Key Skills for Success: A free, collaborative virtual workshop for New Jersey Educators with focus on 2020 NJSLS 9 revisions and solutions that lead your students into the future.
Two Virtual Workshops are available:
Thursday, 4/22/2021 @ 3:00pm—4:30pm | Click to Register
Friday, 4/23/2021 @ 9:30am—11:00am | Click to Register
The 2020 New Jersey Student Learning Standard 9 – Career Readiness, Life Literacies, and Key Skills takes on new meaning as NJ's economic landscape and labor markets shift. Interactive breakout sessions will bring educators and workforce partners together to learn practical strategies for meeting these standards in a virtual setting.
Participants will have a greater understanding of the new financial literacy and career readiness standards, hear from industry leaders on the skills your students will need to be successful in the workplace, and how to provide virtual work based learning opportunities. Plus, JA Education staff will walk you through our free online curriculum that meets financial literacy requirements and how to teach them in your classroom.