JA Virtual Professional Development Workshop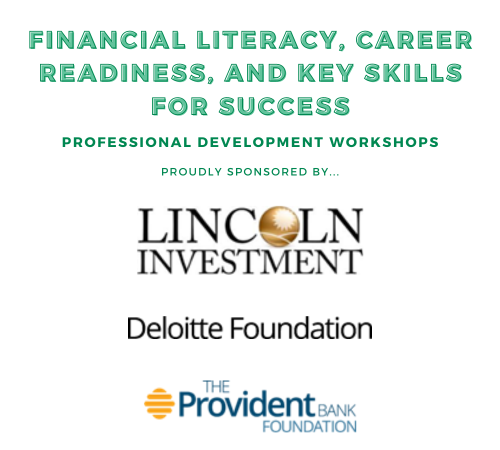 Financial Literacy, Career Readiness, and Key Skills For Success
As the official partner of the New Jersey Department of Education (NJDOE) for Financial Literacy and Professional Development, JANJ proudly presents Financial Literacy, Career Readiness, and Key Skills for Success: A free, collaborative virtual workshop for New Jersey Educators.
Two Virtual Workshops are available:
Thursday, 10/22/20 @ 3:00pm—4:30pm
Friday, 10/23/20 @ 9:30am—11:00am
Participants will have a greater understanding of the new financial literacy and career readiness standards, hear from industry leaders on the skills your students will need to be successful in the workplace, and how to provide virtual work based learning opportunities. Plus, JA Education staff will walk you through our free online curriculum that meets financial literacy requirements and how to teach them in your classroom.
Register Here
"Junior Achievement reinforced concepts for me to remember later in life."
Junior Achievement Student
"I thought the experience was amazing. The presentation was unlike anything I've seen."
Junior Achievement Student
"Junior Achievement has given me a sense of what adults go through with budget issues."
Junior Achievement Student
"I liked how the Junior Achievement volunteer explained his job to us."
Junior Achievement Student