JA Career Pathways Center Centennial Capital Campaign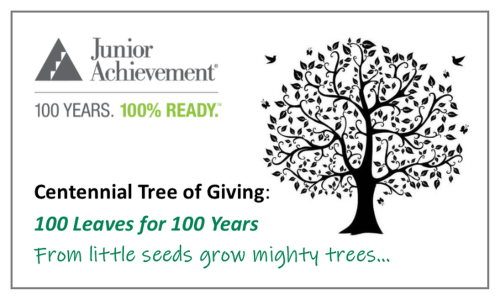 Ensuring the Future of New Jersey through JA
We are proud to celebrate 100 years as a Mission and look forward to our next 100 years of empowering young people for success. Junior Achievement of New Jersey (JANJ) is committed to remaining on the cutting-edge of youth education with a steadfast belief that career readiness is the key link to the future success of our students and our state's economy. Thus, we are embarking on a Centennial Campaign to raise $1,000,000 to develop a Career Pathways Center (CPC), ensuring the sustainability of JA's career readiness programs.
Click Here for Sponsorship Opportunities
"Junior Achievement has given me a sense of what adults go through with budget issues."
Junior Achievement Student
"I liked how the Junior Achievement volunteer explained his job to us."
Junior Achievement Student