Middle Schoolers Milestones for Success
Author: Hannah Henry
Financial Literacy
Published: Tuesday, 11 Jun 2019
---
Sharing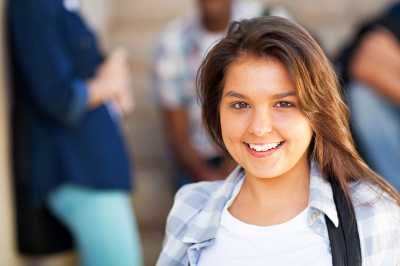 Image caption: This is a test caption
From the 6th grade to 8th grade, students are doing more than just preparing for high school; they are in the awkward stage of responsibility. Between the ages of 11-13, these students don't have anything immediate on their radar making saving and budgeting even more challenging. This just means it's the perfect time for parents and educators to motivate them to think ahead.
Strong Foundation
If you didn't work on financial milestones in elementary school, it's time to get serious about your student understanding concepts such as:
Saving
Spending
Budgeting
Banking
Currency
Types of money
General taxes
Wants versus needs
Opportunity costs
These concepts will be necessary to introduce them to what financial experiences they will need in just a few years.
Upcoming Finances
It may be three to five years before a middle schooler can realistically look at getting a car, but that doesn't mean they aren't thinking about that day now. In essence, they are needing to understand "delayed gratification." Individuals that learn how to prolong their needs tend to thrive more in their careers, relationships, health, and finances! Challenging your child or student with financial self-control will enable them to look ahead to see the value of having a car. It will determine if they will take out a loan for a car and add interest to the cost of their vehicle, or if they will be able to purchase a car with almost all cash down. Getting the conversation started and motivating your student along the way is step one in assisting them for the future. Next, if you haven't done so already, you will need to enable them to succeed by helping them set up a bank account. Once that is taken care of, keep up the motivation. Discuss how exciting the moment will be when he or she receives their driver's license and can have the freedom to go where they need to go on their own. To ensure you're discussing the financial goals they will soon experience, here is a list of topics to cover:
Car purchase

Affording gas
Car insurance
Car maintenance
Saving money to pay for the experience or product once you arrive at the destination

After-school job or summer jobs
Career exploration
College or trade school expenses
Storytelling to Connect
Using your personal experiences in these areas is a crucial piece in what makes Junior Achievement (JA) so effective. Our volunteers engage students by sharing their professional stories with students in order to get them to understand how it applies to them. The best part is parents can integrate this technique with their child, and teachers can incorporate it in their classroom. For an inside look, this is what a teacher had to say about this real-world connection concept: "Finding real-world connections to student projects is largely a matter of perception. To an adult, the "real world" is work and economics. To a kid, the "real world" is the playground when the supervisor is looking the other way."
Innately, the middle-schoolers in your life will be drawn to these topics because they will apply to them; they will sense that something is at stake. The role you play is by connecting with them in a way that brings in the reality of their upcoming financial milestones with the importance of what they can do now to prepare.
Reaching Milestones
While their milestones may be happening in the next 3 to 8 years, it's essential that you; as a mentor, parent, teacher, or role-model; continue to encourage and motivate the child looking up to you. As they achieve small goals while striving toward a big milestone, be sure to talk with them about what they did and how they are one step closer to reaching their primary objective. Even as adults, it takes a lot to continue your motivation to a goal that seems so far away. But with a little (or a lot) of help by those who we care and trust, it becomes more manageable.
To assist the middle-schooler in your life, check out JA Economics for Success®, where students learn about choosing the right career and managing money properly.
We use cookies to provide you a personalized experience. How we do this is by analyzing user behavior on our site and sharing data with our advertising and analytics partners. You consent to our cookie policy if you continue to use this website.